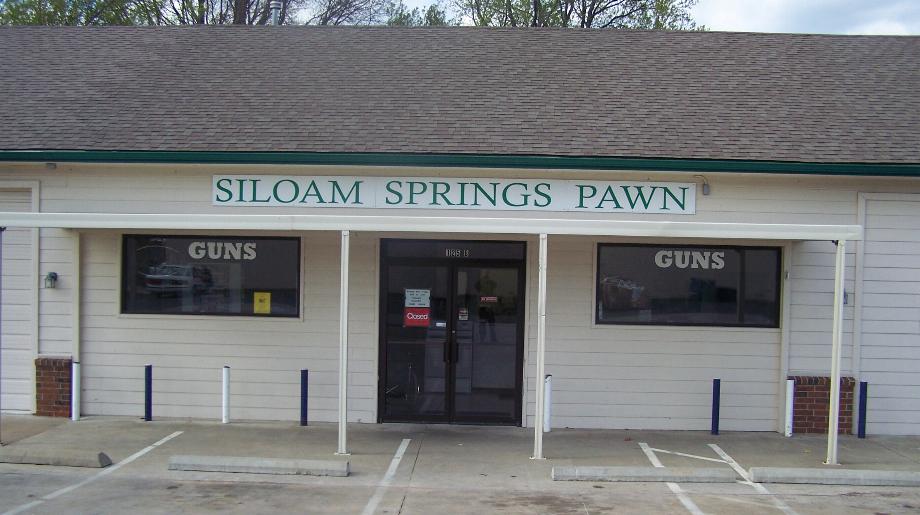 Welcome To Our Site
Come on in to Siloam Springs Pawn. We loan on most items of value. We buy, sell and trade in guns, coins, silver, gold, jewellery, tools, some current electronics, musical instruments and many other goods. We just might have whatever it is you are looking for, so come in and see, and browse through my tools and sporting goods. Or just stop by to visit.

Also for our fellow Arkansas citizens we can connect you with a Concealed Handgun License instructor for your permit. Come in, call or email for contact info. One day or evening class with shooting range qualifications and fingerprinting.

Most of our used firearm inventory will be on www.GunBroker.com so that you can browse what we have, in the comfort of your own home. Items of general merchandise and electronics will be periodically listed on Ebay. Also we are active on www.craigslist.com for local dealing of large items and tools. You are welcome to bid on my online auctions, or come deal in person.
This website is always subject to change and more will be added, including pictures of the store and listings for some of the things we have to offer. Check back to see the changes.